BLC Samtonyi (Boiling sterilizer bottles)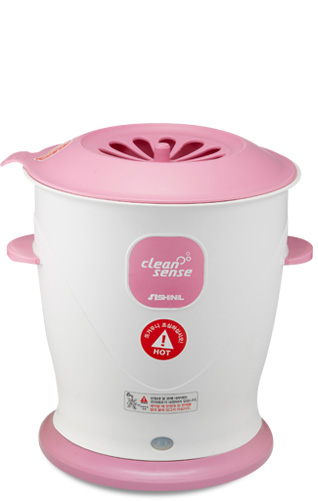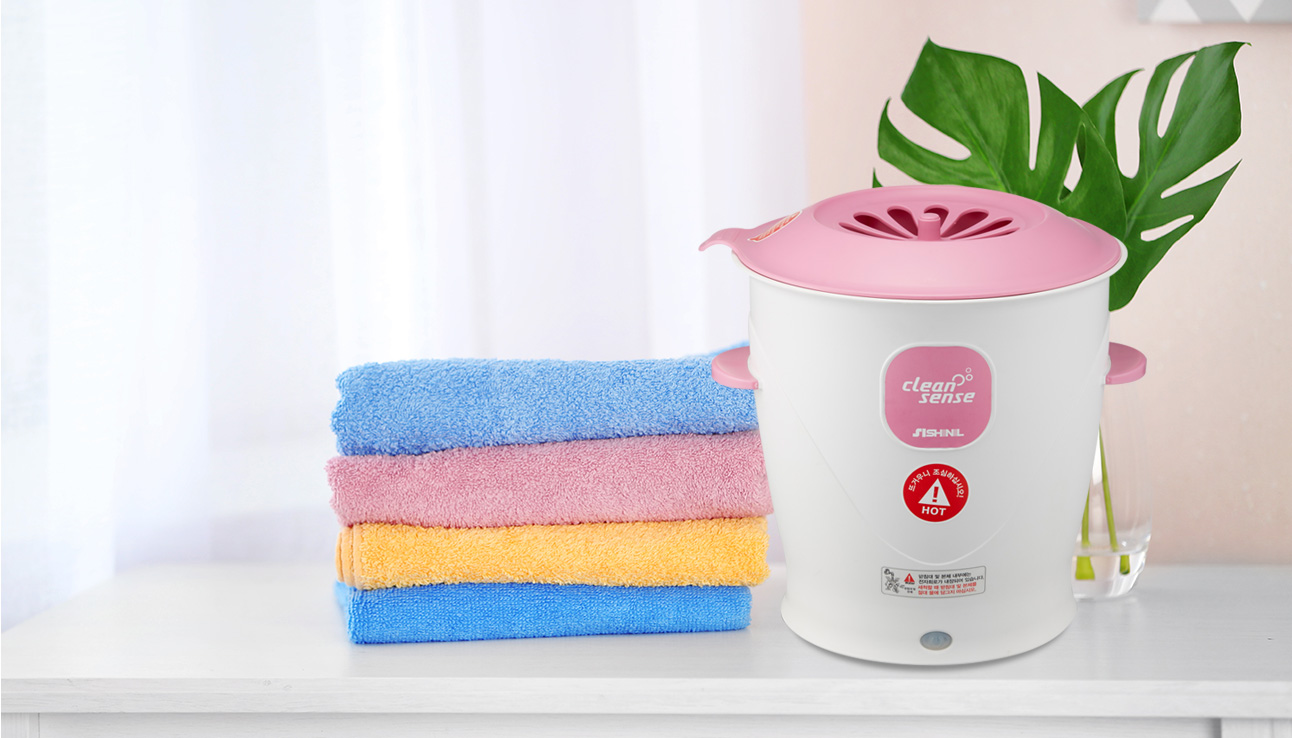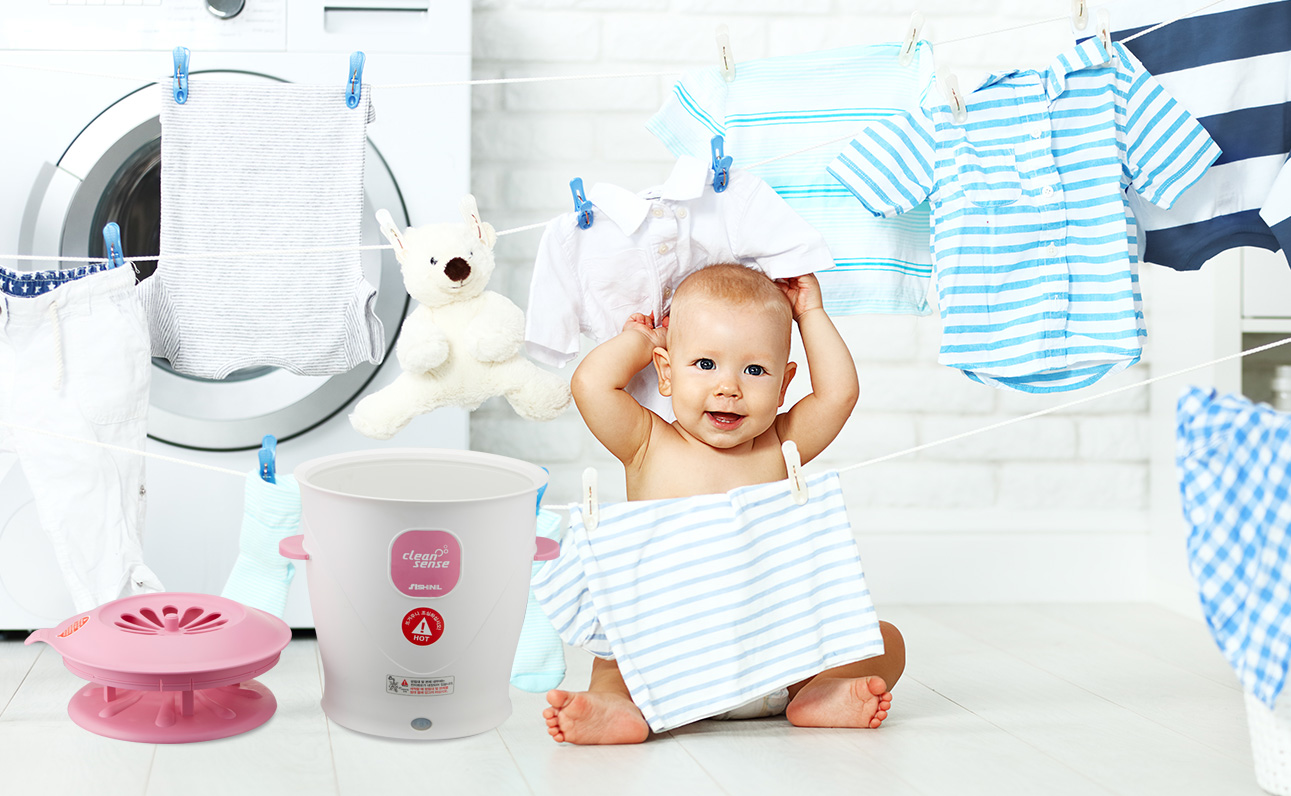 With high temperature
sterilization,
99.9% sterilization
!
Easy to sterilize
With one button, sterilization is over.
You don't have to stand in front of burner
and worry about it anymore.
Instead of inconvenient
boiling, use BLC's Samtongyi.
Clean with high
temperature sterilization
By using high temperature,
dishtowels, baby clothes, underwear
are 99.9% sterilized.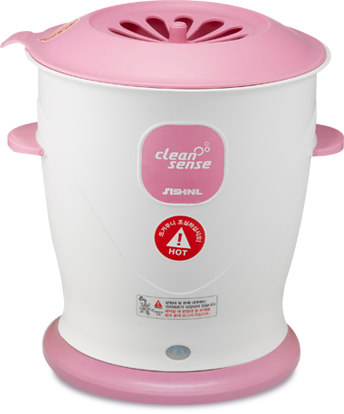 Sterilization Helper
for our house,
BLC Samtongyi
Cover to prevent
overflow
2-step automatic temperature control
method, special cover to prevent
overflow will never let it overflow.
Big container
3-liter big size container allow
you to boil big capacity.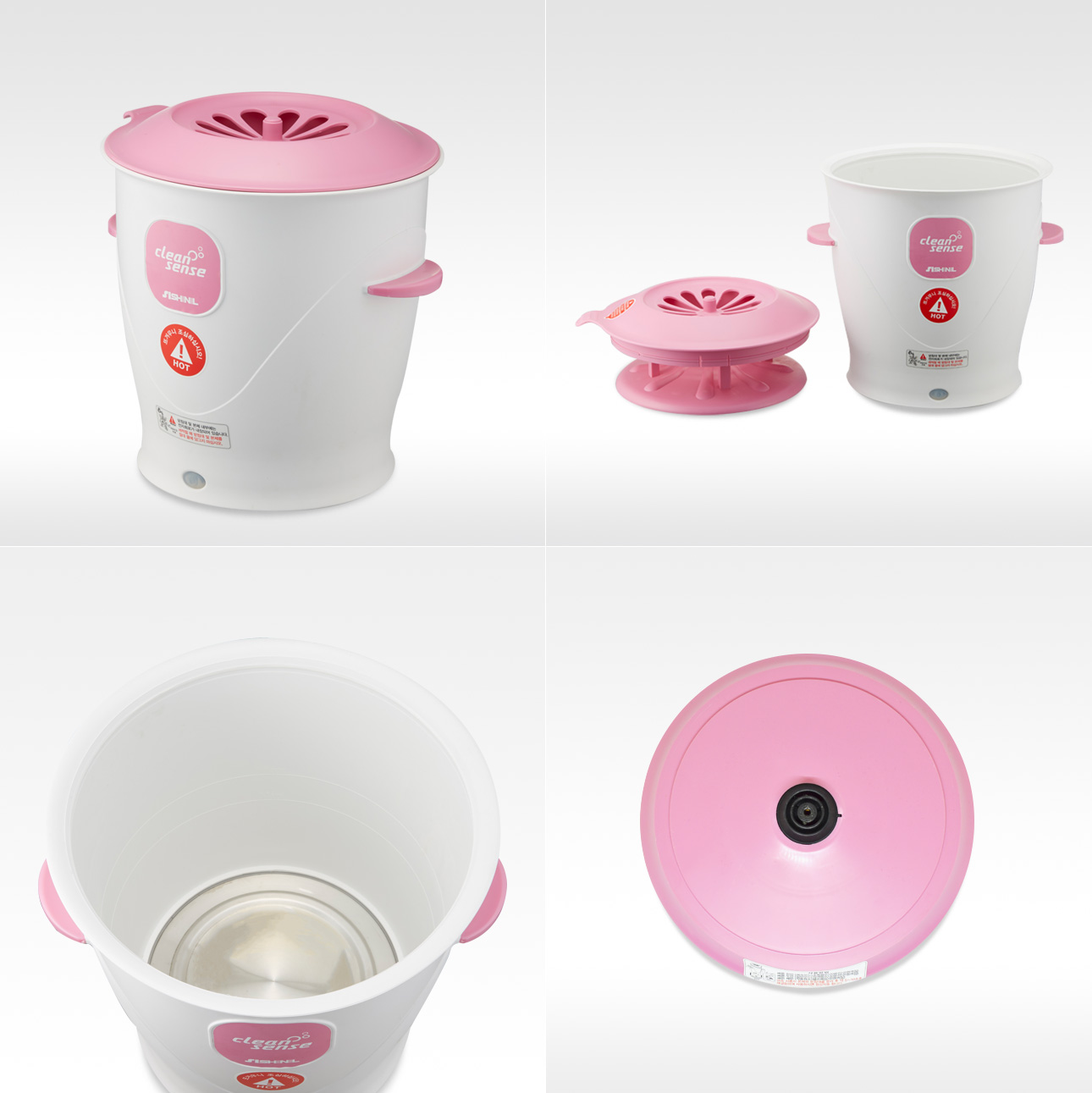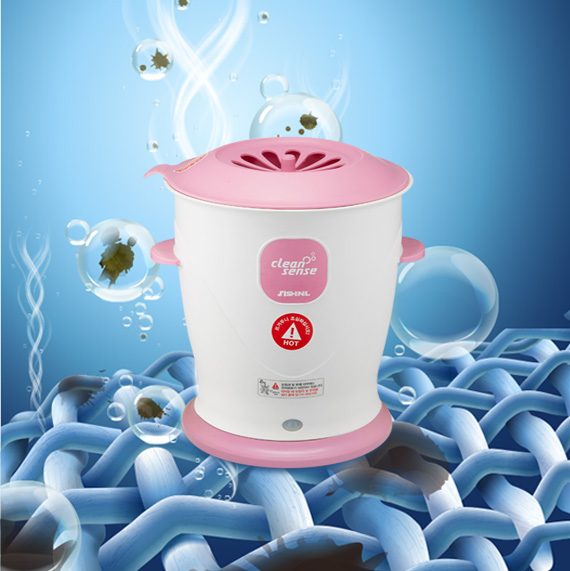 99.9% sterilization
Boiling sterilizer bottles
BLC Samtongyi
BS-1000
---
With one touch, easy to sterilize! With high temperature sterilization, 99.9% germs will be gone. Special cover to prevent overflow and 3-liter big container!
Now it is time to boil easily.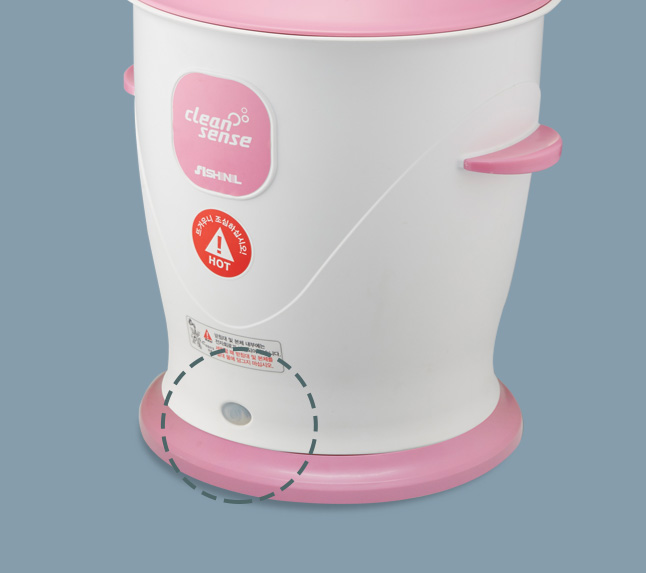 One click boiling
---
With one touch, boiling is over. Whole process from
the beginning to end is automatic system.
No overflow
---
2-layer cover prevents foams at first stage. Boiled foam passes antifoam device and dissolve. Boiling water at second stage cools down when it goes through pipe to be released, and it pushes down small foams coming out of antifoam device so that it does not overflow.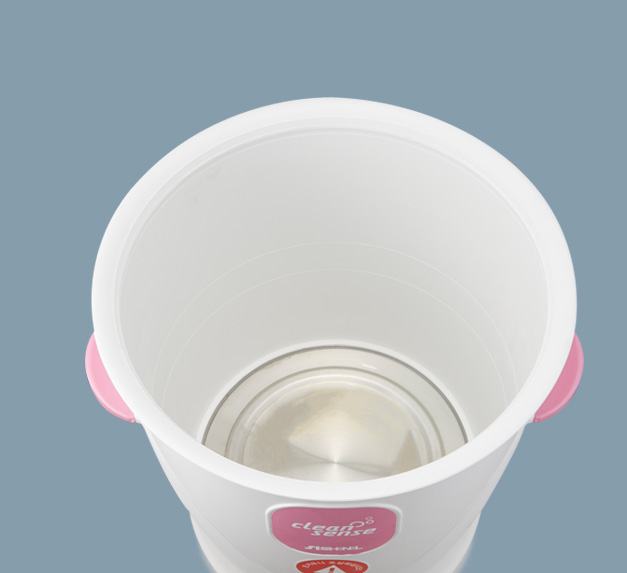 Upgrade to bigger container
---
With 3-liter container, big family can use it conveniently.
Easy to use
---
It has a big inlet hole which is easy to put laundry.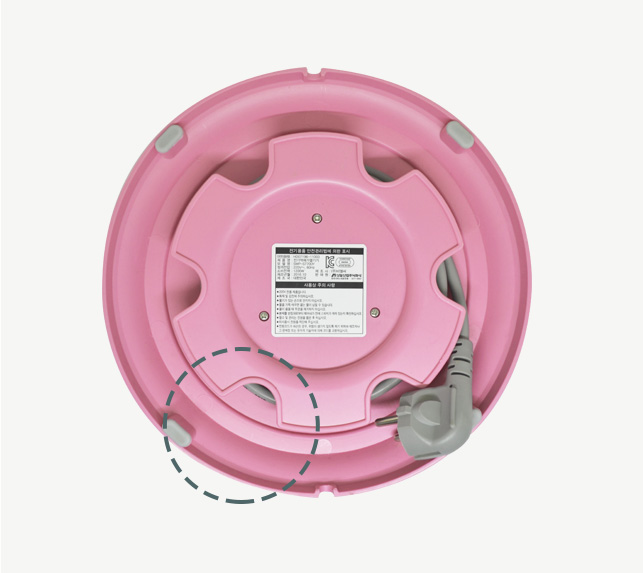 Electric cord storage
---
At the bottom of the fan, you can find electronic cord storage.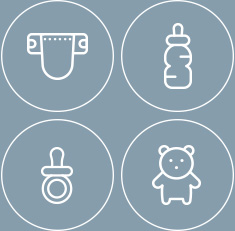 Baby products
---
Use it for diapers, baby bottle,
baby products which need to be
clean all the time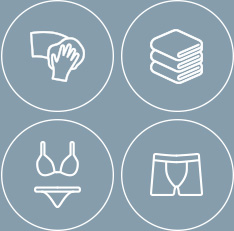 Dish clothes
bath towels
---
Use it for dish clothes, bath towels
or underwear which get damp easily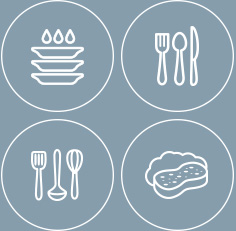 Kitchen utensils
---
Use it for spoons or dishes to prevent propagation of germs
Multi use
---
It can be used in a different occasion at your convenience. You can use it to clean dish clothes, underwear, bath towels, spoons and chopsticks, kitchen utensils etc.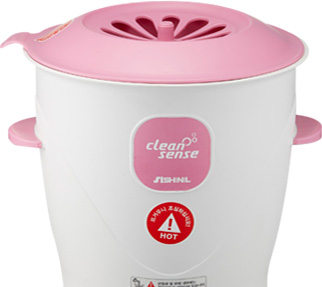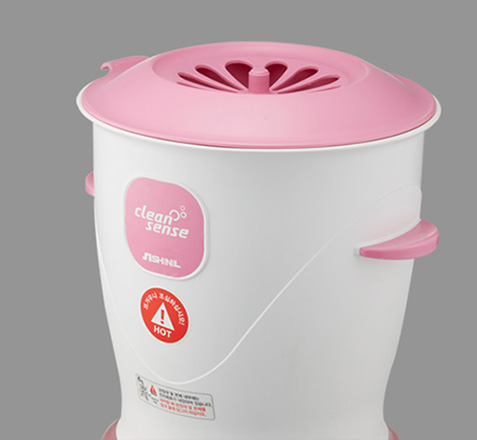 With two different mode
at your convenience
!
---
Fast mode 20 minutes, Normal mode 30 minutes.
How it works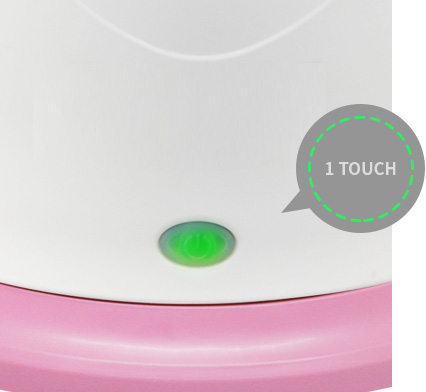 Working hours and temperature
8 minutes
50 C˚
---
Soaking detergent
5 minutes
60 C˚
---
Dissolving detergent
7 minutes
More than

100C˚
---
Washing, boiling and
disinfecting the laundry
---
How it works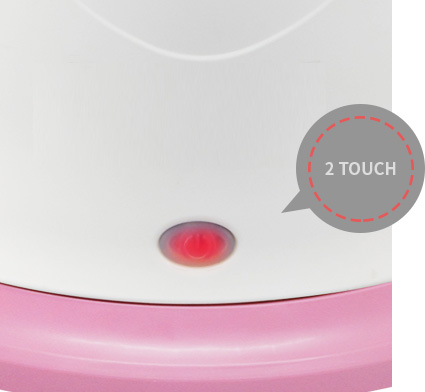 Working hours and temperature
10 minutes
50 C˚
---
Soaking detergent
10 minutes
60 C˚
---
Dissolving detergent
10 minutes
More than

100C˚
---
Washing, boiling and
disinfecting the laundry
Standard number
of
laundry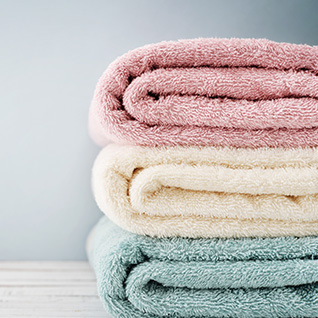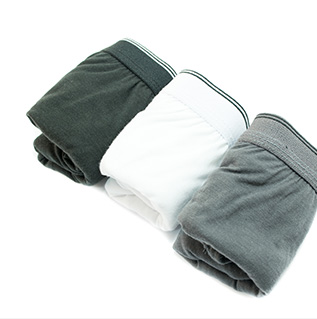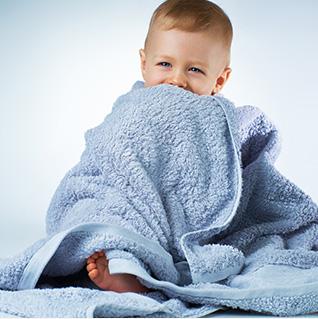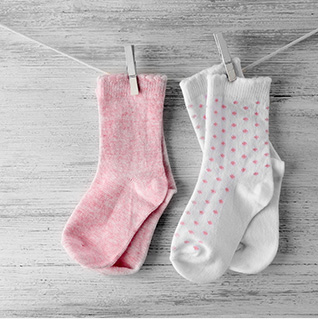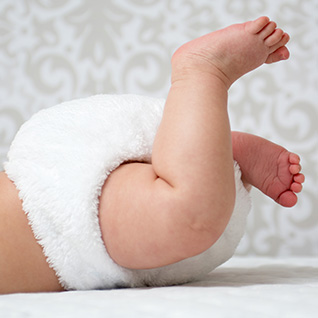 Peanut diaper
For infants
---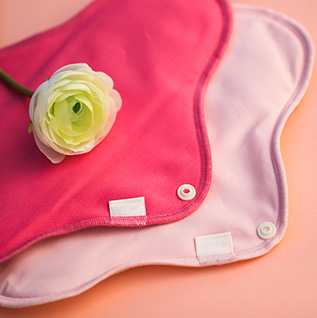 Women's
specialty items
For cotton sanitary pad
---
BLC Samtongyi
Boiling sterilizer bottles
Specification
SIZE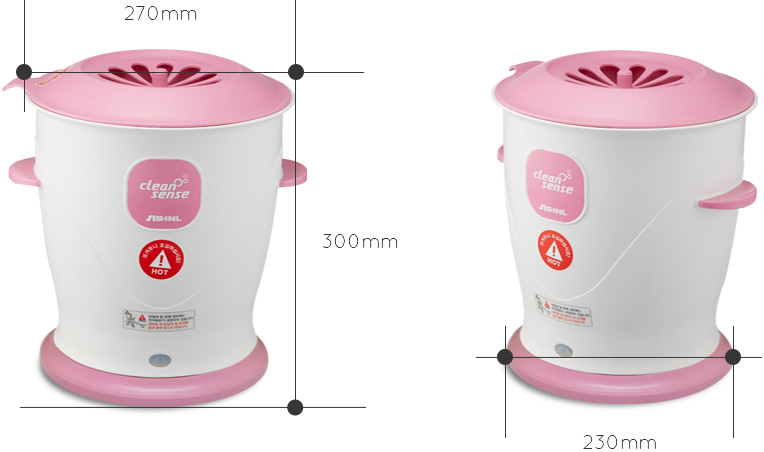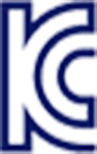 Obtained a certificate
of Electrical Appliances Safety
Authentication No. / HD07196-11003
Authentication institution / KTC
(Korea Institute of mechanical, electrical and electronics tests)
---
| | |
| --- | --- |
| Product name | BLC Samtongyi (Boiling sterilizer bottles) |
| Model name | BS-1000 |
| Total size | Top diameter 270 X Bottom diameter 230 X Height 300mm |
| Weight | 1.8kg |
| Composition | Body, Support, Power code, Lid |
| Authentication number for completing KC certificate | HD07196-11003 |
| Rated voltage | 220V / 60Hz |
| Power consumption | 1,200W |
| Manufacturer / Importer | BLC Co., Ltd |
| Country of manufacture | Republic of Korea |
| Additional installation cost | None |
| Warranty | 1 Year |
| A/S center | 031.222.1147 |